---
Typical Tuscan Restaurant in Montalcino
At Poggio il Castellare, the love for the products of the land is captured in the dishes and wines that we have the pleasure to serve you. First courses, Chianina meat, cold cuts and cheeses, fresh eggs, cockerels, wild herbs, all paired with a glass of Brunello or Rosso di Montalcino: an experience to never forget the preciousness of the Tuscan culinary tradition.
Address
---
Strada Castel Verdelli,
53024 Montalcino – Siena
Booking
---
+39 388 831 5037
+39 057 783 2982
info@poggioilcastellare.com
The osteria in the cellar of Poggio il Castellare estate is located among the rolling hills of Val d'Orcia, and this is where you can taste the typical flavors of Tuscan cuisine. Thanks to a passionate research for ancient rural recipes, we serve you the products from our garden, field and courtyard, as well as the typical pasta of Siena's province, the pici.
Our guests will be welcomed directly in our cellars: they will find the tables between wooden barrels where our wines rest. We want to create a family atmosphere, but at the same time exclusive and elegant, the perfect location for every special occasion. The restaurant is open every day, at lunch and dinner, upon reservation at least two days before.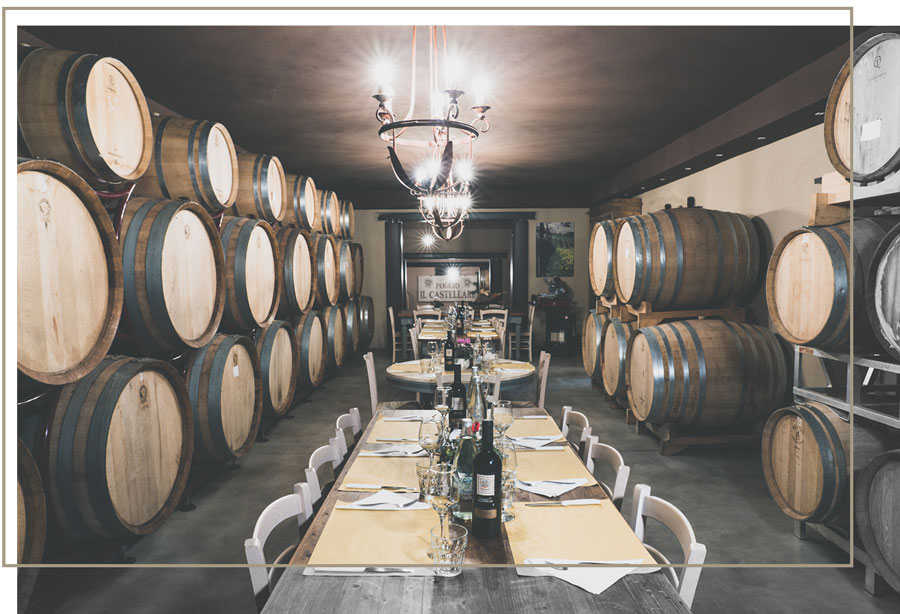 Private Dinners
Our cellar is also available for special occasions with private access. Depending on the number of people, we will offer you the most suitable space to celebrate your events in the best possible way. Our cooks are at your disposal for every request: theme dinners with matching wines for example.
Events
Inside our spaces it is possible to organize events and ceremonies: weddings, communions, birthdays, graduation parties, conferences, for which there is a room equipped with a projector that can accommodate up to 30 people. Customers can propose a menu according to their preferences or needs, or rely on the experience of our cooks…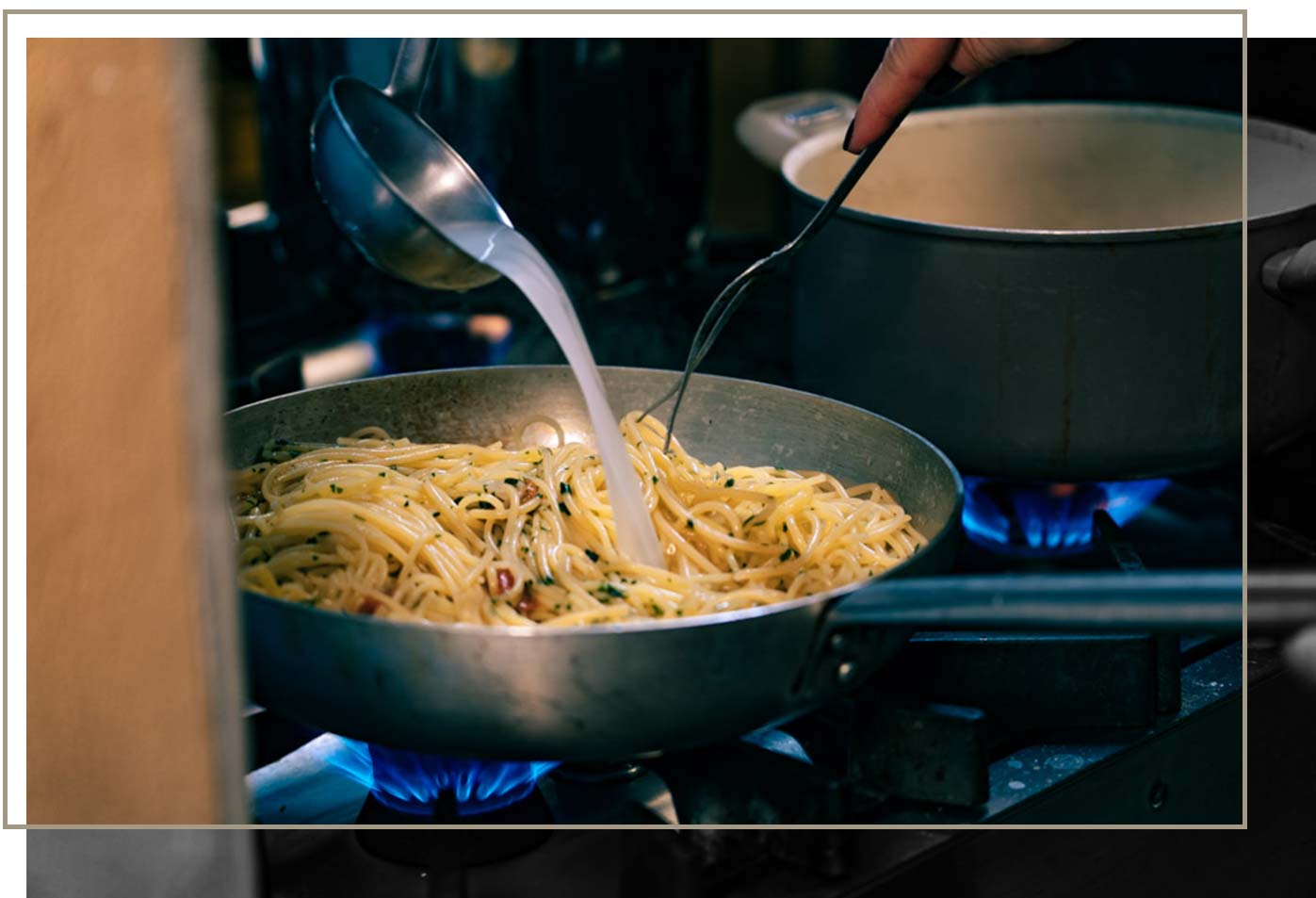 Cooking Classes
The unforgettable experience of a cooking class to dive into Tuscan cuisine alongside our cooks. The class, which lasts 3 hours, has a minimum of 6 people and is designed to transport you among the scents of the ancient recipes of Montalcino, learning how to make pici, cooking tomato soup or bread with rosemary, or learn about and cook with wild herbs through recipes with eggs from our chicken coop; flavors of the past that remain in the heart of those who visit Tuscany.
Tastings
At Poggio il Castellare, we organize tastings of our wines upon reservation for both small and large groups.  It is also possible to pair the wine tasting with a platter of cold cuts, cheeses and bruschettas, or one or more dishes of our menu: a great opportunity to enjoy the products of Montalcino. The pairings can be recommended by our chef, who is also an experienced sommelier, to create the perfect combination with the chosen wines.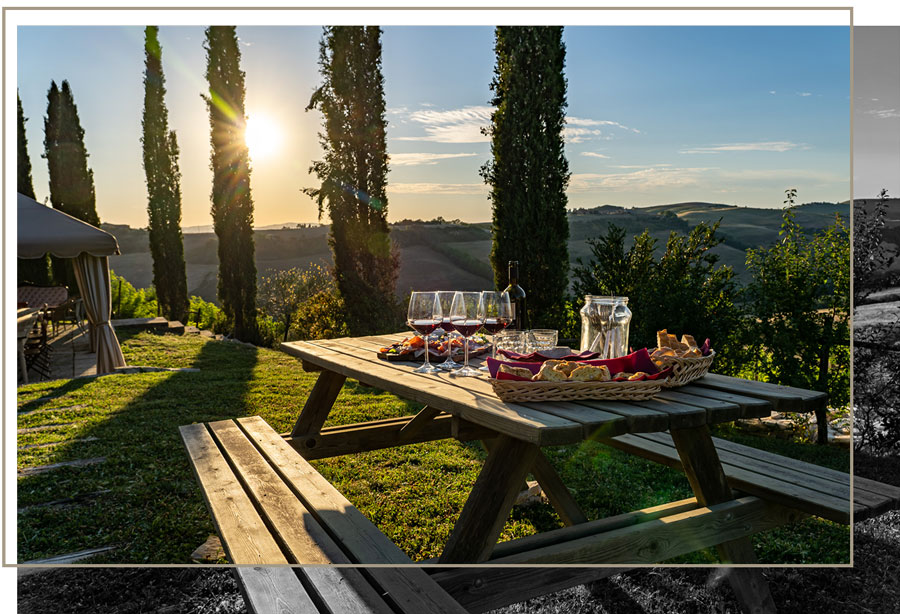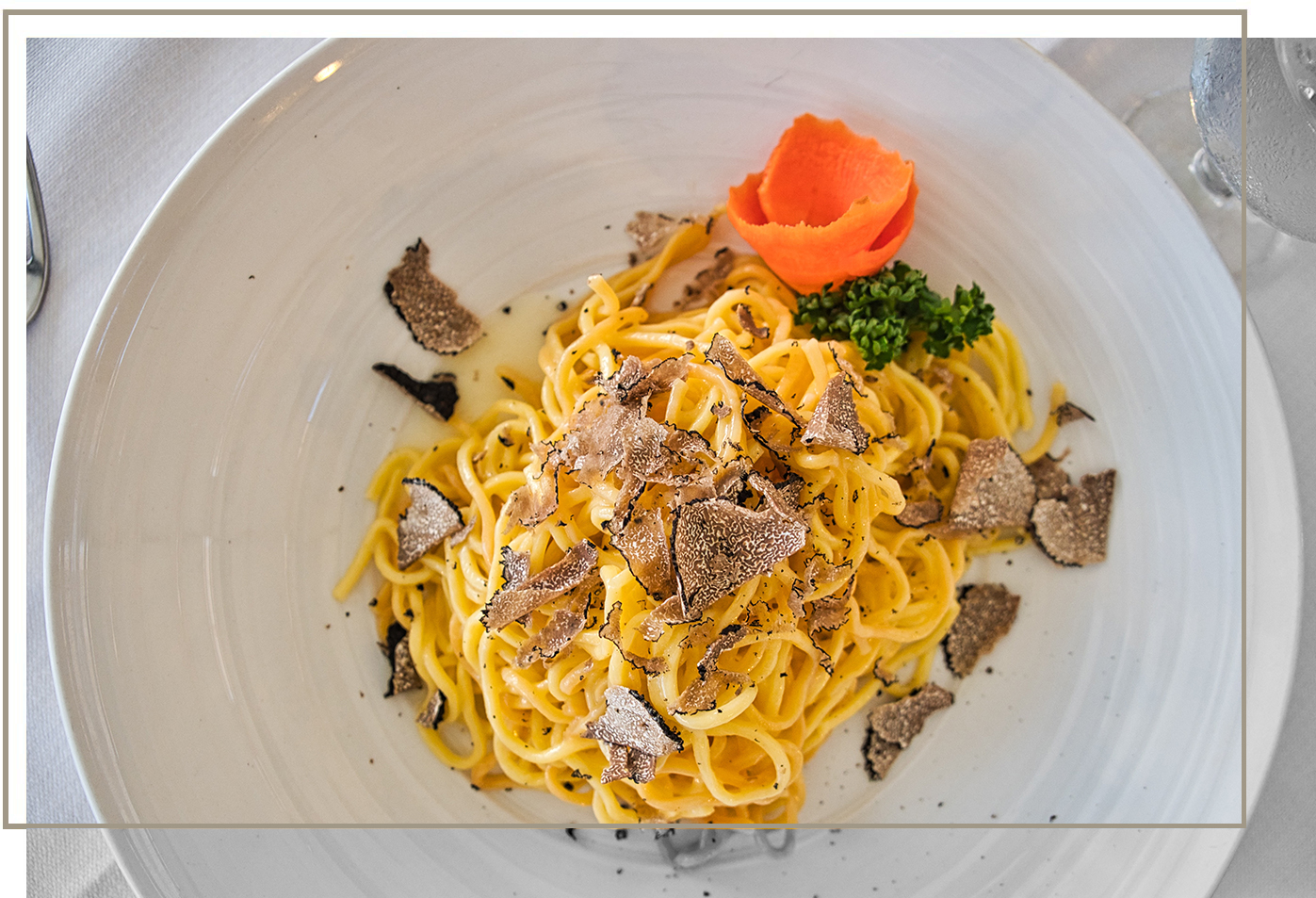 Truffles
Upon reservation you can visit our truffle grounds and participate in the search for the famous tuber, guided by an expert truffle hunter together with his truffle dogs. Possibility to cook in the Osteria the spoils of the day, to taste a unique and precious product, directly from the land to your plate, with traditional Tuscan recipes such as handmade egg tagliolini.
An unforgettable dinner in Montalcino
Our Osteria Restaurant, located in the Cellar in Montalcino, can offer a unique experience to your palate.
Yes, our Osteria can be booked entirely or for one or more of our 4 rooms for your private events.
Our restaurant is open upon reservation
Our kitchen prefers traditional Tuscan dishes based on meat, but vegetarian dishes based on vegetables are also available to satisfy all our customers.